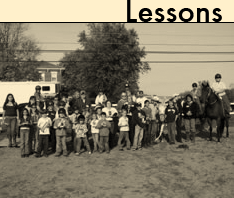 Donna Sorrell - Riding Instructor
30+years riding, showing, training experience.
We offer lessons from the very beginners through advanced. ALL AGES. We have students starting as young as 2 to those who always wanted to ride in their 60s and 70s. It's never too early or too late! Riding is all about fun here at JEM Farm we have students that show but a large majority of our students just want to learn how to ride and have fun. Everyone is welcome!
WHAT WE TEACH
We instruct English and Western disciplines including teaching pleasure, patterns, trail class obstacles, equitation and jumping. Of course while always having fun!
OUR HORSES
We have solid, quiet, very laid back lesson horses & ponies to learn on with different levels of experiences so there is always a horse or pony for everyone!
OUR PROGRAM PRICING & DETAILS
Lessons are given Days, evenings and weekends.
Cost per lesson
$25 for an hour lesson riding with a group
$30 for an hour private riding lesson
*Students learn to groom and tack up their horses as if it were their own.
Our goal here at Jem Farm is to make riding a family event. Parents, grandparents, aunt & uncles are encouraged to take lessons along with kids. Having fun while learning to ride is our motto.
EXTRA FUN FOR STUDENTS
We hold a spring and fall informal farm fun horse show each year for families to get together and all show what they have learned and to have fun.
Feel free to contact us anytime if you have questions or stop by for a visit.
E-Mail: sorrelld@aol.com
Home: 518-298-5401
Cell: 518-578-0515
---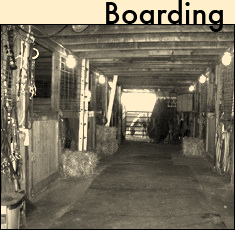 Looking for a friendly place to board your horse with excellent care? Check us out. Here at Jem Farm we are taking in a few boarders. We offer a 60 X 80 indoor arena with heated viewing room. 70 x 140 outdoor sand ring. 10 X 10 box stalls with daily turnout. Fed 3 times daily.
Pricing: $325 per month $12 a day
Includes: hay, bedding, use of farm riding ring and indoor, handling for vet & farrier.
Not Included:
Grain, supplements
Farrier work, vaccinations, all horse's equipment is the responsibility of the owner including grooming supplies, fly spray, wash supplies, medical, tack etc.
If you think you may like your horse living with us...give us a call or stop in for a visit.
---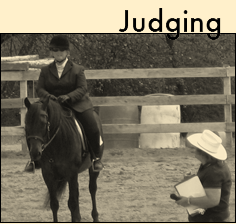 Larry and Donna are both available for judging specializing in youth and 4-H