Almost A Smoke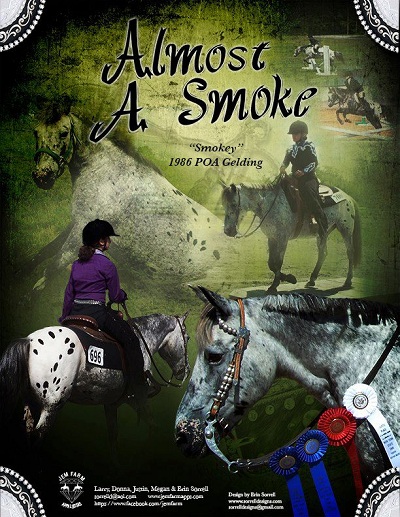 19864 -December 21st, 2013
I remember the first time I saw you Smokey tied to a pole at the Hemmingford horse sale waiting to get on a truck bound to the slaughterhouse. I knew you had to come home with us. It was one of the best decisions I ever made. You were a challenge like most ponies but with your patient trainers Megan and Erin you developed into the "Wonder Pony" you became known as. You were the first mount for so many I cannot even keep track, their first to lope on, their first to jump, their first to show, their first to get them over a fear, their first to fall in love with. You were the only one I was ever able to get my mother to ride. Megan taught you how to lope without bucking. Erin put the finishing polish on so much you later did. So many blues, so many championships, so many year end awards and so many pony versatilities. All those wonderful trips to the NY State Fair for the 4-H Western Division. We and so many others have a lifetime of wonderful memories thanks to you. Your 26 years were just not long enough. You have set the bar high and it will be hard to find another anything like you my friend. Till we meet again my old friend you will be forever in our hearts and memories.

Toby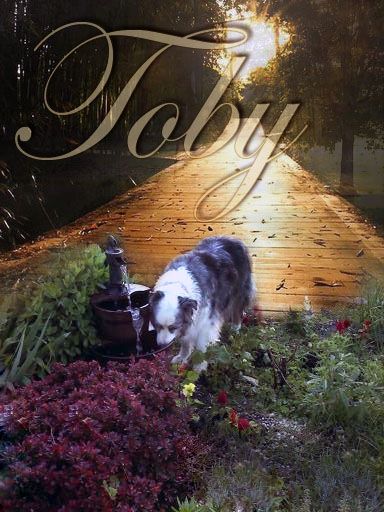 April 2nd, 2002 - January 27th, 2012
Impressive Greystoke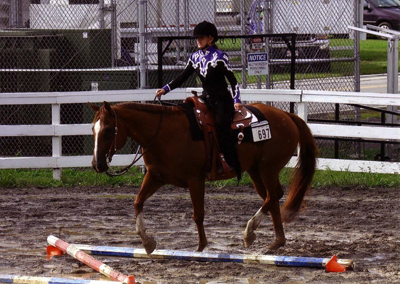 February 22nd, 1984 - January 1st, 2010
What can you say about a once in a lifetime horse? Stoke you were the greatest teacher anyone could ever ask for. You had a personality that always made us laugh and you always gave 100%. You loved the show ring and of course trail class being where you loved to shine. From FTR, to the Fairs, to AQHA and the NY State Fair 4-H shows, you were always a blue ribbon winner. At 23 you won the Senior Trail Class at the NY State Fair 4-H show out of 50 entries. That is the moment I will always remember best. You loved your mares and got to spend your final years bossing them around. You taught so many and touched so many lives, you will never be forgotten and always loved. Rest in peace my friend as you will live on forever in the hearts and memories of those of us who loved you.
Diamond Joe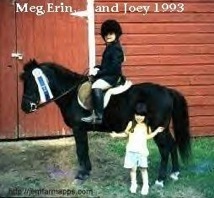 1966 - October 5, 1998
Joey, after 27 wonderful years with me you let me know when it was time for you to visit Hawk and Ginger at the Rainbow Bridge. Your 32 years were busy ones...teaching me and all of my kids to ride along with many 4-Hers. From pulling carts and sleighs, to parades to shows, you did so much for us. You were the pony that did it all and I loved you so for it. Rest now my old friend till we meet again at the Rainbow Bridge
GoForSouthernComfort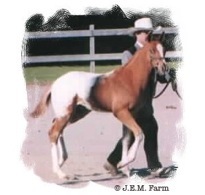 April 19, 1997 - September 13, 1997
Hawk although we were only with us for 5 months our love for you was great. We will never forget you and always miss you. Till we see you again at the Rainbow Bridge my friend......have fun with Ginger as you run and play together.
Sparks A Flyin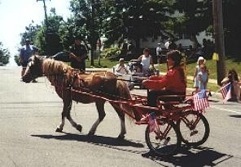 1975 - 2000
Within the three years we had this fellow, we had many great times! Sparky was a good friend, and a great companion to us all. We will never forget the fun rides across the field on his red cart, or marching through the parade, having little kids run up beside him to say hello. You were one special pony, and we all thank you for that, we hope you have much fun over that Rainbow Bridge with your fellow companions.
..
Socks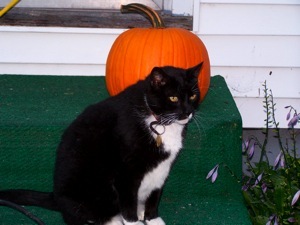 Dec 1995 - January 11th, 2010
Socks you were always Erin's special cat. No matter what she did with you, you purred and loved it. Always wanting attention you loved to plop down right where anyone was working to be petted. You were never in a hurry and just followed us everywhere. We had 14 wonderful years with you, even the dogs loved you. Just not the same around here without you always meowing for food. Love and miss you Socks.
Freckles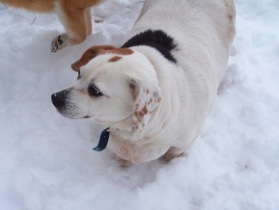 Dec 24th 1994 - Feb 27th 2008
Freckles you were quite the dog. You were our tree hound, as you were always up in the silver maple tree. All the kids loved you. We always laughed at how your front legs came off the ground when you barked. Hope you have lots of trees to climb buddy. Love and miss you.